Scheduling stories
SocialBu can schedule not only posts but stories as well. You can post images and videos as your story.
Note: Currently supports Instagram stories only.
1. Open the "Stories" page
Assuming you are logged in, click on Publish, a drop-down would open, now click Stories. You can also just click here: https://socialbu.com/app/publish/stories

2. Select your Instagram account(s)
Choose the account you want to put the story on by clicking on the picture for that account. You can select multiple accounts.

3. Choose Media File to upload
You will have to select a media file that you want to add as a story. You can publish it right then or can schedule it for a later time.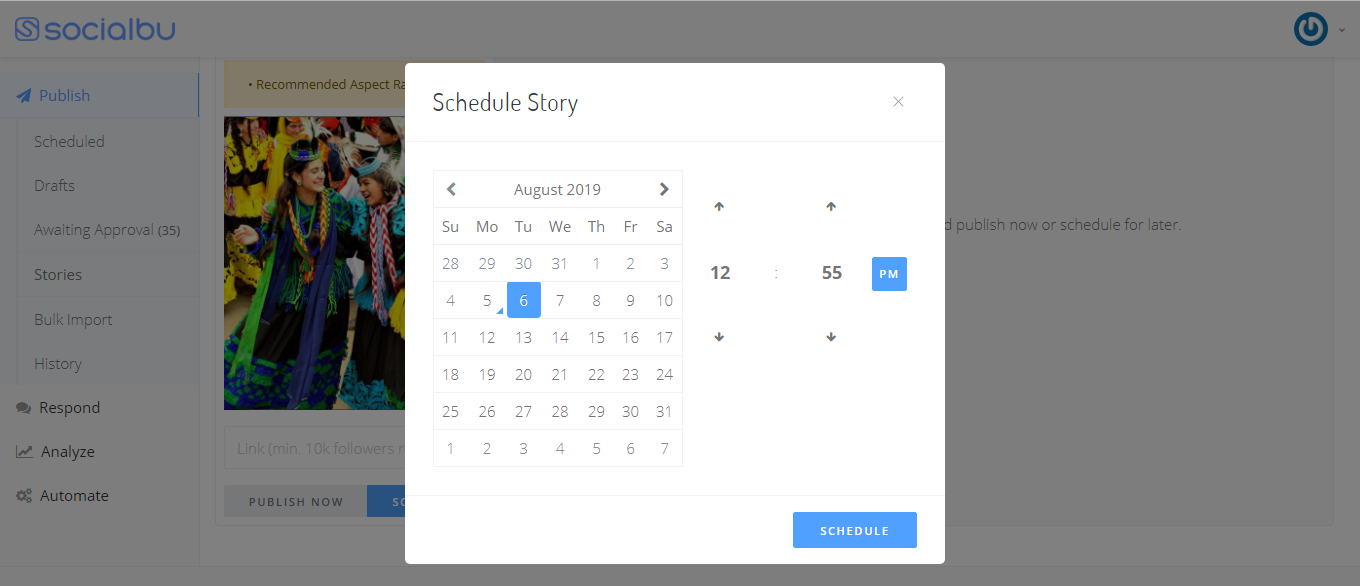 4. That's all
Your scheduled stories will show on the page.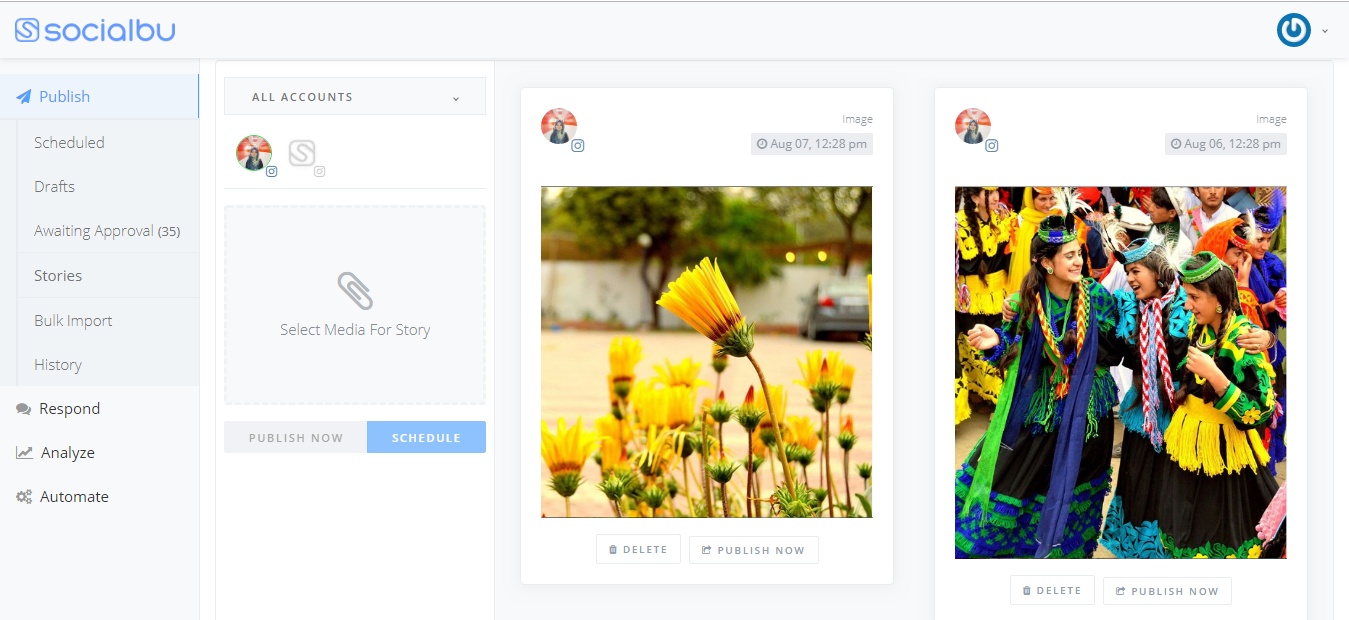 P.S. Unlike many other scheduling tools, there is no manual action while publishing stories. You will once schedule the story and to will be automatically published at the appointed time.