Tracking keywords and hashtags (Social Listening)
Social listening is the monitoring of your social media networks to see if people are talking about specific keywords or topics.
You can track keywords and hashtags using a SocialBu Feed by following these steps.
Click on Respond from the left menu. You can manage your SocialBu Feeds under Respond
Create a new feed if there is none in your account. You can also use an existing Feed.
While configuring your feed, select the social media account(s) and add keywords/hashtags to track. Note that you can only track keywords/hashtags on Twitter and Instagram.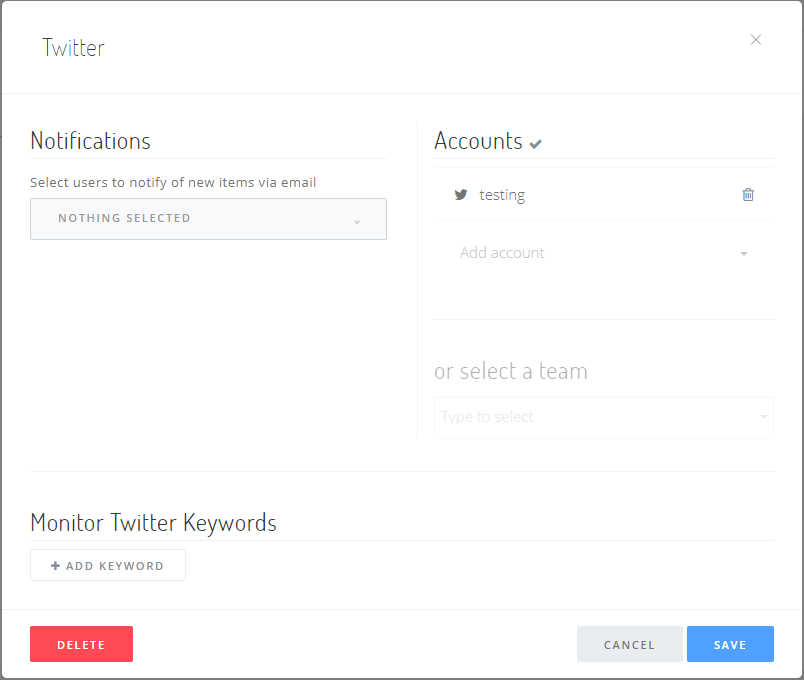 Once it is set up, the feed will be populated by new posts/tweets found from those keywords/hashtags that you are tracking.